ACCC warning to Optus customers
Australia's competition and consumer watchdog has warned Optus customers they could be at risk of identity theft after a major data hack.
AAP reports:
Cyber criminals could have access to enough information to steal the identities of millions of Optus customers, the consumer watchdog has warned.
The telco confirmed on Thursday users' names, dates of birth, phone numbers, email addresses, driver's licence numbers, passport numbers or addresses could all have been accessed in a major breach.
Australian Consumer and Competition Commission deputy chair Delia Rickard said the cyber attack was extremely worrying due to the large amount of personal information fraudsters might be able to access.
These are all the things that you need for identity theft and also all the things you need to personalise a scam and make it much more convincing," she told Nine's Today program on Friday.
Optus said users' payment details and account passwords had not been compromised and it was working with the Australian Cyber Security Centre to limit the risk to both current and former customers.
Australian Federal Police, the Office of the Australian Information Regulator and other key regulators have also been notified.
Ms Rickard said any Optus customers who suspected they were victims of fraud should request a ban on their credit records and be highly sceptical of unexpected calls from people purporting to represent banks or government agencies.
The government has initiated a review into data security on social media platforms, however opposition communications spokeswoman Sarah Henderson said the action was "too little, too late".

Optus chief executive Kelly Bayer Rosmarin said the telco took action to block the attack as soon as it learned of the breach.
While not everyone may be affected and our investigation is not yet complete, we want all of our customers to be aware of what has happened as soon as possible so that they can increase their vigilance," she said. "We are very sorry and understand customers will be concerned. Please be assured that we are working hard ... to help safeguard our customers as much as possible."
Scamwatch has advised Optus customers to secure their personal information by changing online account passwords and enabling multi-factor authentication for banking.
Affected customers should also place limits on bank accounts as well as monitoring for any unusual activity.

The Office of the Australian Information Commissioner said it would engage with Optus to ensure compliance with the requirements of the Notifiable Data Breaches scheme.
Under the framework, organisations covered by the Privacy Act must notify affected individuals as quickly as possible if they experience a data breach likely to result in serious harm.
Key events
Show key events only
Please turn on JavaScript to use this feature
The Greens senator Dorinda Cox has been working on her speech to the senate since the Queen's passing:
Marles and Dutton trade blows on cost of living
On the Nine network, Richard Marles and Peter Dutton also signalled it was politics as usual, as they pair exchanged pot shots at each other over, well, everything.
Marles was asked about cost of living measures and said the government was being responsible and dealing with the situation it inherited from the Coalition.
Marles:
We are in a world where there are some pretty significant headwinds, as Jim described this morning, in his opinion piece. We're looking at both North America and Western Europe, with rising inflation, rising interest rates, and even China's economy is not performing as expected, given their Covid-zero policy. A decade – a lost decade of reform within our own economy has not placed us well in terms of dealing with this moment. We are confident that with a government which is actually going to manage the economy, and focus on cost of living pressures, that we can get through.
Dutton responded:
As every economist will point out, the fundamentals of the Australian economy are stronger than almost any other country in the world. So, put aside the rhetoric that Richard's just given you about lost decade and all that nonsense, the increase in the pension was what happens every year. It is indexed by CPI. It goes up. It's gone up more because inflation is higher. Every government gets a curve ball thrown at them. It is how the government of the day deal with it. I'm worried Labor is going to make a bad situation worse because they can't manage money.
They can't manage the budget. And we'll see attacks and spend budget, which is what Labor does. Probably at the wrong time. The child care support that Richard's talking doesn't come in until mid-next year. They are increasing petrol prices by 22 cents a litre. So, when families need support, they are not getting it from this Government.
Nature is healing, etc.
Attorney general Mark Dreyfus has responded to a story in the AFR which raises questions over whether the Coalition's final appointments to the administrative appeals tribunal were valid.
From the Michael Pelly story:
Two former judges have questioned whether the final batch of Morrison government appointments to the administrative appeals tribunal breached the constitution by reappointing members well before their terms expired.
Keith Mason, KC, a former president of the NSW court of appeal, and Leslie Katz, SC, a former federal court justice, say there are "serious questions" about the validity of some appointments – announced in April – that could even affect the rights of litigants in the AAT.
Mr Mason and Mr Katz have written to attorney general Mark Dreyfus about their concerns, which include a breach of the convention that future appointments should be left to the incoming government. They are seeking access to "key primary documents" held by the AAT and others as they prepare a journal article.
Dreyfus says he is responding:
I will be responding to Mr Mason's letter.
The Liberals spent years trashing the AAT by filling it with failed Liberal candidates, dumped Liberal MPs, former Liberal advisers and other Liberal mates.
Disgracefully, on the eve of the election, they extended the terms of a slew of tribunal members to ensure it would be stacked out with Liberal mates for years to come.
The Liberals treated the AAT as a political toy. The Albanese government will ensure appointments to the tribunal are transparent and based on merit.
So watch this space.
Tony Burke is now explaining how anyone else who wishes to speak can have five minutes.
"Many members will want to make speeches," he says.
But there will be no further divisions or quorums (so no parliamentary games) and there will be more than enough time for everyone who wants to, to speak.
Tania Mihailuk dumped from NSW shadow cabinet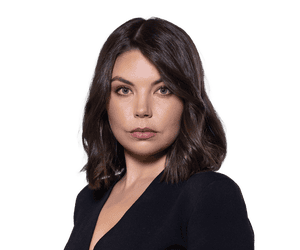 Tamsin Rose
New South Wales Labor MP Tania Mihailuk has been dumped from the shadow cabinet after using parliamentary privilege to launch a scathing attack on her own party.
Opposition leader Chris Minns on Friday morning announced he had sacked her from the frontbench.
Minns told 2GB:
I've spoken to Tania Mihailuk and said that she cannot stay in the shadow cabinet and launch political attacks by parliamentary privilege.
I haven't heard back from her… so I've come to the conclusion reluctantly that she can't stay in the shadow cabinet.
There needs to be discipline in the shadow cabinet. There are correct ways of presenting information about potential or alleged illegal conduct and using parliamentary privilege at 11.30 at night in the NSW parliament is not one of them.
In her extraordinary speech before this week, Mihailuk linked a Labor candidate for the upcoming election with corrupt former minister Eddie Obeid and accused party leaders of ignoring the "horrific influence" of property developers.
David Littleproud is now giving his condolence motion.
He's speaking about the chair the Queen sat on while visiting a homestead in Longreach (western Queensland) and how after she left, it became known as 'The Throne' and it is still pointed out to visitors.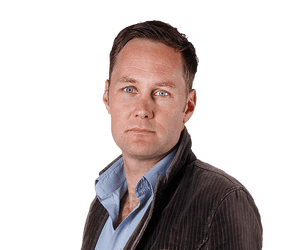 Ben Doherty
Continued from previous post:
Zoe Daniel MP, the independent member for Goldstein, argued threats by the Russian president, Vladmir Putin, to deploy nuclear weapons "shows that the threat of nuclear conflict is as great as it has ever been and that it is simplistic to believe that the threat of the devastation they would unleash is a sufficient deterrent against their use".
ACT senator David Pocok said: "As geopolitical tensions escalate it is more urgent than ever to keep pushing for nuclear disarmament. I urge the Australian government to sign and ratify the UN Treaty on the Prohibition of Nuclear Weapons at the earliest opportunity."
The former Coalition government consistently rejected the nuclear weapons ban treaty, saying it would not reduce nuclear arsenals or increase security and would undermine existing disarmament efforts.
But the prime minister, Anthony Albanese, has been a longstanding and public supporter of a Labor government signing and ratifying the new treaty.
At the 2018 ALP conference, he proposed the resolution that committed the party to sign and ratify the treaty in government.
"Nuclear disarmament is core business for any Labor government worth the name," Albanese said. "Labor in government will sign and ratify the UN treaty on the prohibition of nuclear weapons.
"I don't argue that this is easy. I don't argue that it's simple. But I do argue that it's just."
The motion was passed, and the ALP's formal party platform states: "Labor in government will sign and ratify the ban treaty", contingent on ensuring an effective verification and enforcement architecture, and the ban treaty's compatibility with the existing nuclear non-proliferation treaty.
Campaign to Abolish Nuclear Weapons co-founder Associate Professor Tilman Ruff said previous Australian government had joined treaties banning biological and chemical weapons, landmines and cluster munitions.
"It is time for us to join the treaty that bans the most destructive weapons of all."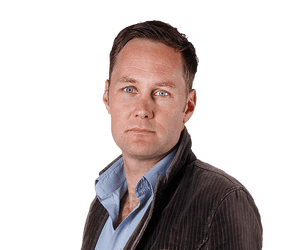 Ben Doherty
Independent MPs push for government to sign treaty outlawing nuclear weapons
Ten independent parliamentarians have told the federal government it should honour its commitment to join a global treaty outlawing nuclear weapons.
Labor was elected to government with a policy platform it would sign and ratify the treaty on the prohibition of nuclear weapons, which outright prohibits the development, testing, production and use of nuclear weapons.
The treaty, which came into force in January last year, has been ratified by 66 nations around the world, including most countries in the Pacific and Asean regions, though not by any nuclear weapons powers.
The 10 parliamentarians – seven so-called "teal" independents, Senator David Pocock, member for Clark and former intelligence analyst Andrew Wilkie, and the member for Indi, Helen Haines – have urged the government to join the weapons ban treaty.
"This treaty comes at a critical time," the 10 parliamentarians have written. "With growing international risks, the danger of nuclear war is widely assessed to be at least as great as during the 1962 Cuban missile crisis, and perhaps ever. The impacts of any nuclear war would be cataclysmic, with unthinkable humanitarian consequences and climate impacts that would jeopardise the very survival of humankind.
"We welcome Labor's Policy Platform commitment to sign and ratify TPNW when in government, and look forward to working with the Albanese government in leading Australia to achieve this historic move towards global nuclear disarmament.
"The United Nations General Assembly opening this week provides a major opportunity to demonstrate to the world that Australia has a new government stepping up to address vital global issues."
Yup. It's officially business as usual.
The republicans have deemed it safe to pop their heads back up.
We now have a King of Australia. Charles is not one of us and we did not choose him to be our Head of State. We hear you and agree the concept of an Australian King is both unsettling and foreign. Now is the time for us to think about our nation's future. #AusPol #AusRepublic pic.twitter.com/sV62SFozIo
— Australian Republic Movement (@AusRepublic)
September 22, 2022
Peter Dutton, who had previously described the Queen as possibly the most decent human in modern history, is giving his condolence motion.
It is as gushing as you would expect.
Sydney airport is keeping a very close eye on the weather, but so far, today seems better than yesterday. Which is a good thing for the first day of NSW school holidays – and so far it seems that most Swans fans are unfortunately getting to their Melbourne destination.
Unfortunately. (Collingwood forever).
Now that I have alienated a large chunk of our audience, making sure you get to the airport with plenty of time is a good idea over the next week or so.