cabinet to meet online Friday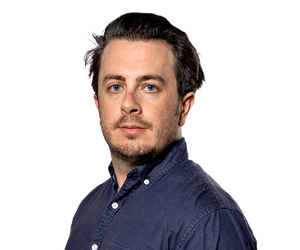 Josh Butler
cabinet will meet after all on Friday this week, after a few days' postponement due to Anthony Albanese's Covid diagnosis.
The prime minister's office says the meeting will happen virtually on Friday, with state and territory leaders expected to discuss the power and gas pricing issues that have many Australians concerned. More details of the meeting are expected to be laid out in coming days.
NSW treasurer and energy minister, Matt Kean, told ABC Radio this morning that the states were still waiting for detail on the federal government's plans, which Albanese and his team say they've been working on for weeks now.
The meeting, scheduled to happen on Wednesday, had to be pushed back after Albanese last night announced he'd come down with Covid for a second time.
Key events
Some other visits abroad by members of parliament…
Barnaby Joyce along with other backbenchers are in Taiwan as we mentioned earlier on the blog, but they aren't the only members of parliament abroad.
The assistant minister for foreign affairs, Tim Watts', first stop is Morocco before he goes on to visit Ghana and South Africa where he says he is looking to advance Australia's foreign policy, security and economic interests.
Defence minister Richard Marles and foreign affairs minister Penny Wong are in the US where today they will speak their defence and foreign affairs counterparts, Secretary of Defence Lloyd Austin and Secretary of State Antony Blinken respectively.
Independent MP for Mackellar Sophie Scamps is in Papua New Guinea where she is learning about health and education outcomes as well as the impacts of climate change on Australia's neighbour.
It's been a great first few days in Papua New Guinea with my Parliamentary colleagues as we learn more about our closest neighbours and how we can help PNG improve health & education outcomes and prepare and plan for the impacts of climate change pic.twitter.com/OQS12W5yMb
— Dr Sophie Scamps MP (@SophieScamps)
December 5, 2022
NSW funds space and defence research
The NSW government will ramp up investment in defence and space industry research, areas it says will be critical to Australia's future economic success.
This financial year the government will spend $15.2m through its defence, space and smart sensor "research networks", announced today.
The networks aim to foster collaboration between government, researchers and industry to take ideas from the drawing board to the board room.
Smart sensors refer to the application of hardware that respond to real world input and converts it into a digital response, such as those used on self-driving cars.
The minister for science, innovation and technology, Alister Henskens, said NSW should be leading the country in the commercialisation of innovations across these industries.
We are investing in our human capital to help our innovative researchers unlock their potential and turn their ideas into solutions that will grow the economy and secure a brighter future for the people of NSW.
Defence projects in line for funding include a prototype system to assess military diver health and a "cloud" system that uses a constellation of satellites to store and process data.
NSW Defence Innovation Network director, Mike Gallagher, said the funding would ultimately help increase Australia's defence capabilities.
- from AAP
cabinet to meet online Friday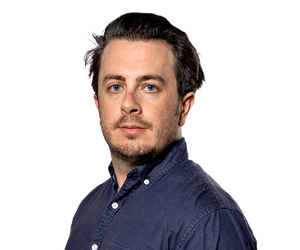 Josh Butler
cabinet will meet after all on Friday this week, after a few days' postponement due to Anthony Albanese's Covid diagnosis.
The prime minister's office says the meeting will happen virtually on Friday, with state and territory leaders expected to discuss the power and gas pricing issues that have many Australians concerned. More details of the meeting are expected to be laid out in coming days.
NSW treasurer and energy minister, Matt Kean, told ABC Radio this morning that the states were still waiting for detail on the federal government's plans, which Albanese and his team say they've been working on for weeks now.
The meeting, scheduled to happen on Wednesday, had to be pushed back after Albanese last night announced he'd come down with Covid for a second time.
Shorten confident solution will be found 'well before Christmas'
The national cabinet meeting was supposed to see the federal government negotiate with the states on an acceptable intervention on soaring energy prices.
The Queensland and NSW premiers have said they won't support the prime minister's cap on coal prices unless their states are compensated.
The government services minister, Bill Shorten, told Nine news the government remains confident a solution will be found "well before Christmas".
It will be delayed just a few days. The fact of the matter is all options are on the table.
It's no secret with the premiers, the challenge is Putin's war in Ukraine has flowed through to coal and gas prices all around the world and it's affecting Australian families.
But there is a point here where the prime minister and the government want to do something before Christmas comes because families are doing it tough the at the moment. Families are doing it tough.
You look at the whammy between mortgage rates, this, and inflation caused by supply shortages. I assume that things will be tackled well before Christmas.
Federal government jumps 26 points in WWF's renewable scorecard
WWF Australia has released its Renewable Superpower Scorecard which rates how Australia's states, territories and federal government are performing in the space of renewable energy.
The federal government has seen the biggest jump in its scorecard of 26 points … but it still comes only equal fourth on the list, with only Western Australia and the Northern Territory behind it.
New South Wales is at the top of the list and Tasmania comes in at second, with Queensland and South Australia on equal third and Victoria tied with the federal government at fourth.
In response to the policies we've put in place in our first 6 months, Australia has jumped 26 points in WWF's renewable superpower scorecard. We've hit the ground running but there's still so much to do. pic.twitter.com/B0qTa1SRPJ
— Chris Bowen (@Bowenchris)
December 5, 2022
Third meningococcal death in NSW
People in NSW are being warned to be alert to the symptoms of meningococcal disease after the death of a third person in the state this year.
NSW Health says there have been 29 cases reported this year, the majority due to meningococcal B strain of the infection.
A woman in her late teens died recently from the disease and NSW Health is warning it can be fatal within hours if left untreated.
The disease can occur in people even if they have been vaccinated, and children under five and 15- to 25-year-olds are at the greatest risk of contracting the infection.
NSW Health's Jeremy McAnulty says early intervention can be lifesaving.
Meningococcal disease symptoms can appear suddenly and become very serious very quickly.
I urge everyone not to discount symptoms when they appear, or assume it may be just a mild infection. If you suspect meningococcal disease, don't wait for the rash – see a doctor immediately.
The symptoms include: severe, unexplained limb pain, difficulty waking up, high-pitched crying in babies, severe headache, aversion to bright lights, stiff neck and a red-purple rash which doesn't disappear when pressed with a glass.
The rash does not always occur, or may present late in the illness.
- from AAP
NSW Treasurer wants to see federal Liberals support Indigenous voice to parliament
The NSW treasurer, Matt Kean, follows on ABC Radio. Karvelas asks Kean if he wants to see his federal colleagues campaign yes on the referendum?
I do. I think it's an opportunity to unite our nation. I think it's an opportunity to strengthen our democracy and the Liberal party supporting a voice to parliament will ensure that there's broad support for a voice to parliament for our First Nations people to be consulted on matters of policy. There's broad support right across our democracy.
Detail needs to come from government on which parts of voice they will legislate, Birmingham says
The s came out last week saying they would not be supporting the Indigenous voice to parliament. It puts the spotlight on the Liberal party, who have yet to state their position on the referendum.
RN Breakfast host Patricia Karvelas asks Simon Birmingham, who is the opposition leader in the senate, about his position. This is what he had to say:
I certainly don't want to see a voice referendum put and fail. I think that would be undesirable for the country and many people who hold the issue dear. I can understand why people want the government to spell out, out of the various reports and analyses that have been done, precisely what type of model [they] are going to proceed with and give some detail to it. But this is an issue that is one where constitutional change has been shown to be difficult in this country, even when parties have not taken firm positions against it.
Karvelas:
As a leading moderate, is it your philosophical view that a free vote should be held so people like you can advocate for a yes vote?
Birmingham:
There are definitely different views across the many who simply want to try to make informed decision based on the detail. I think there will no doubt be differences of opinion right through until people pass the ballots.
Karvelas:
You're in the cabinet. You got that report from Ken Wyatt twice on the model. Did you read it?
Birmingham:
I haven't read the report cover to cover. No. I had lots of reports that came through. I'm well aware of the type of model and concept proposed… There's lots of detail. What isn't there is clarity from the government about which elements of these proposals they are definitely going to put into legislation. So, it is important for the government there to say of such reports. What are they going to do with them? and how are they going to proceed progressive it's not reasonable just to say there's a report they're not actually fully which the government is.
Backbencher visits to Taiwan 'business as usual', Birmingham says
As parliament has wrapped up for the year, many members have headed off for official overseas visits. The defence and foreign ministers are meeting their counterparts in Washington today.
There are also six backbenchers from the Labor, Liberal, and parties, including former deputy prime minister Barnaby Joyce, visiting Taiwan at the moment. Chinese state media the Global Times has been critical of the visit, saying:
The politicians from certain countries who visit Taiwan to seek limelight are like political god of plague and pestilence. They bring nothing but risks and tension to Taiwan and no benefit to their own countries …
The shadow foreign affairs minister, Simon Birmingham, is speaking to ABC Radio, and says there's nothing unusual about the visit to Taiwan.
These sorts of delegation visits are not at all uncommon. This is really the resumption of normal practice following the shutdown during the Covid period. It is essentially to understand better Australia's relations, particularly in this case economic ties, with an economy like Taiwan.
The only [message the visit] should send to anybody, is that Australia is getting back on with business as usual in the post-Covid shutdown era. No more, or no less, should be read into it.
Big wet fails to dampen farm production
Australian agriculture has seen another near-record year of production, despite devastating floods in eastern states taking its toll on some crops, reports AAP.
The quarterly outlook for December from the Australian Bureau of Agricultural and Resource Economics and Sciences also found the value of exports is expected to reach a record for 2022 to 2023.
Abares' Dr Jared Greenville said:
The gross value of agricultural production is forecast to be a near-record $85bn in 2022-23, just shy of the record set the previous year.
Another bumper year combined with high commodity prices means Australia's agricultural exports are forecast to break records at over $72bn in 2022 to 2023.
Meanwhile, the winter crop is forecast to be the second largest on record at over 62m tonnes.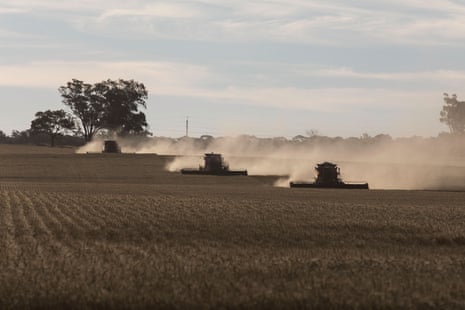 Wheat harvesting in NSW's Riverina.
Photograph: Michele Mossop/Getty Images
That comes despite a decrease in winter planting by 10% in NSW and 9% in Queensland because of the big wet.
Crops in Western Australia and South Australia benefited the most from spring conditions, with total production in both states forecast to reach record levels.
Total production in Queensland is forecast to reach the second highest on record, despite parts of the Darling Downs missing out on plantings due to floods.
While the bureau also concluded that summer crop planting in 2022 to 2023 may fall by 9% because of excessively wet conditions and flooding across major production regions in New South Wales.
The report found New South Wales bore the brunt of the damage from the spring rains and floods.Greenville said the total production for the state has been revised down by 2m tonnes since the last crop report in September.
Opposition urges government to reconsider delaying national cabinet
Good morning! Natasha May now on deck with you.
We found out yesterday the prime minister, Anthony Albanese, tested positive to Covid-19 and Wednesday's national cabinet meeting has been delayed as a result. It was meant to see the federal and state governments develop a plan to tackle rising energy prices. A new date has not been proposed.
The opposition has wished Albanese a speedy recovery but urged the government to reconsider the decision on national cabinet.
Acting Liberal leader, Sussan Ley, said that Australians are "desperate" for the cost of living relief promised by the meeting.
In a statement, Ley highlighted a remote meeting was possible as Albanese planned to work from home and that the national cabinet had almost exclusively met online since its inception early 2020.
On behalf of the Opposition, we send our best wishes to the PM for a speedy recovery.
Wednesday's Cabinet meeting cannot come soon enough.
Millions of Australians are desperate for cost of living relief now & were promised that this NatCab meeting would deliver it. pic.twitter.com/cRml7SlC7b
— Sussan Ley (@sussanley)
December 5, 2022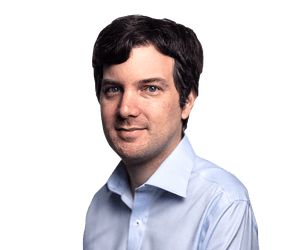 Daniel Hurst
Human Rights Watch says Australia too slow to use Magnitsky-style sanctions laws
A human rights organisation has accused the Australian government of being too slow to use Magnitsky-style targeted sanctions laws, a year after the new powers passed the parliament.
In a statement issued overnight, Human Rights Watch said the only time Australia had used the law was in March, when the then minister for foreign affairs, Marise Payne, targeted 39 Russians implicated in the death of an accountant and the corruption he exposed.
It added:
By contrast, in the first year since the United Kingdom parliament passed its targeted sanctions regime in July 2020, more than 78 designations were made against individuals and entities from 11 situations of human rights violations in Africa, the Middle East, Asia, and Europe, according to an analysis by nongovernmental organization Redress.
Human Rights Watch said Australia should start by joining the Canada, the EU, UK, and US in imposing targeted sanctions on senior military leaders and entities in Myanmar responsible for human rights violations since the February 2021 coup.
It also called for Australia to join others in imposing sanctions on Chinese officials implicated in crimes against humanity against Uyghurs and other Turkic peoples in Xinjiang. It further suggested sanctions against Iranian entities and individuals responsible for serious rights violations including over the current crackdown against protesters.
Elaine Pearson, the Asia director at Human Rights Watch, said:
One year has passed since Australia's parliament passed Magnitsky-style sanctions, yet the government seems reluctant to use this tool to hold human rights abusers accountable. Australia's democratic allies have imposed such sanctions to good effect around the world and Australia should too.
Welcome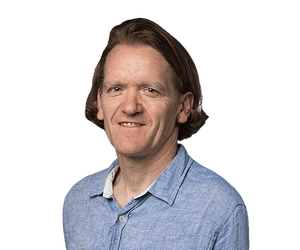 Martin Farrer
Good morning. Welcome to the live news blog. My colleague Natasha May will be along shortly to take you through the day's events, but until then, here are some of the main stories making headlines this morning.
Our top story this morning comes from emails obtained by Guardian Australia showing that the Liberal MP Stuart Robert told a lobbyist and potential donor not to donate to colleague Angus Taylor's fundraising group. Robert was sent an email from his friend David Milo, the chief executive of lobby group Synergy 360, inquiring about an invitation he had received to join the Hume Forum, "the official supporters' network of federal minister and member for Hume, Angus Taylor". Asked if Milo should give money, Robert, one of the Liberals' most proficient fundraisers, said: "Nope. It will be declared and it will hurt you."
The Reserve Bank meets today to make its last interest rate decision for the year. Will it continue its record series of seven hikes in as many months, as analysts are tipping? Or will there be a Christmas miracle for mortgage payers? Read Peter Hannam's preview here.
The big story in Victoria today is that Melbourne's royal children's hospital has warned parents to seek alternative care as its emergency department struggles to cope with demand and sick children face waits of more than 12 hours to be seen. The demand was "unprecedented" with a high number of extremely unwell children, a hospital spokesperson said. It follows warnings from the state's ambulance service last week that patients faced long delays due to huge demand.
Socceroos players have returned to a heroes' welcome at a packed Sydney airport, with fans clapping and cheering for the players after a historic run to the knockout stages at the World Cup. About a quarter of the squad that lost valiantly to Argentina in the round of 16 arrived back in Sydney on Monday night, with another contingent landing in Melbourne. "It was unforgettable," one fan told our reporter Mostafa Rachwani at Sydney airport. "The Tunisia game was one of the best moments of my life. We came tonight to thank the players and to show them how proud we are of them."